Why 96.9 FM, KZBK???

---
KZBK-96.9 FM features the best mix of hit songs from the 80's, 90's and today and is positioned squarely between CHR and Adult Contemporary stations. Think of it as Top 40 radio for adults, without the rap and kid stuff. We combine today's best-testing music with experienced DJ's who are in touch with the format as well as just the right mix of news, sports, weather, music features, lifestyle information and more.
KZBK-96.9 FM reflects the lifestyle and music of the "money demo" and is effective at reaching adults 25-54 with a core audience of 35-44. The format skews toward women, but approximately 40% of the audience is men. This all-important, adult audience includes both young consumers building their careers and financially established, mature listeners seeking investments and more. These are vital, upwardly mobile adults with large, spendable incomes.
KZBK-96.9 FM personalities deliver the music with an emotional spin, relating to current events and encouraging audience interaction, both on air and in cyberspace. We're always getting listeners involved at every opportunity! Special programming on KZBK delivers exciting entertainment and special advertiser sponsorship opportunities.
KZBK-96.9 FM features local news, sports, weather and more and is a regional 50,000 watt tall-tower FM facility that broadcasts in digital stereo 24-hours a day at 96.9 MHz. KZBK is also broadcast on the AM dial at 1470 KHz 24-hours a day with a power of 500 watts on our sister station, KFMZ. In addition, all of our studio's and production facilities feature digital state-of-the-art technology.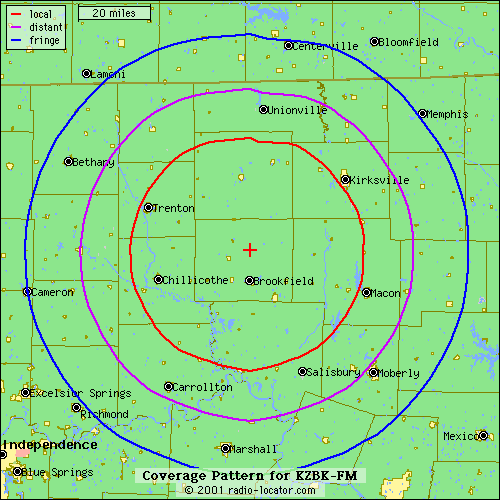 KZBK gets results and is the area's most effective advertising buy!